So last week the FDA approved a drug that is the first of its kind.  In addition to showing promise in terms of disease progression for sufferers of the relapsing remitting strain of MS (RRMS: relapse when "shit goes crazy" for a while and then things settle down and u go back to normal), promising results were also observed in patients suffering from the primary progressive form (PPMS: things just get progressively worse over time and there's no "back to normal" period). This is GREAT news for PPMS folk because until now, their options were nil as far as MS specific drugs.  It appears that it will be administered via infusion and supposedly, it'll be a relatively "safe" drug wrt its side effects.  The drug works by targeting specific cells of the immune system that are thought to be those that damage the myelin sheath and wreak havoc (the "problem" cells if you will).  The medical research field has made progress in leaps and bounds in the past 12 years with respect to available drugs – this is good to see and may be promising for a cure?(a gal can dream).  I remember wanting to say, "lady u mad?" when she told me I had to choose from injecting myself 1,3 or 7 times a week.
Read more in this article
I'll bet my last dollar that many people have been waiting (patiently or not) for this day so it really is exciting news.
A couple days ago, it occurred to me that I didn't share one of the most important things about the new scooter, that from now on will be referred to as Bumblebee – of course…how did I take this long to think of that? (it really is a lil transformer…most people can't believe how he folds up). Anyhoo, it's actually a most embarrassing feature. When I reverse, he makes the loud (very loud) beeping noise. One day I was in a bank, a quiet bank, with about 7 customers in line – everyone was focused on what they needed to accomplish; u could hear a pin drop – and I was done with my teller transaction and couldn't just drive away.  "GREAT!" I had to back up…BEEP! BEEP!! BEEP!!! smh..it's bordering on obnoxious.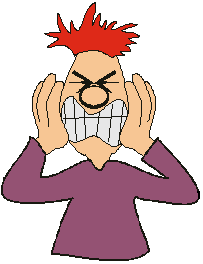 ugh! but I love Bumblebee still 🙂
i also thought I'd share that I originally stopped blogging (on Blogspot) at the end of 2014 because my physical disability was in a downward spiral and it became more depressing to write than not (looking back, I realise that I'd probably been in a lil funk too).  As I came to grips with my worsened state, the writing bug bit me and I really wanted to write again, so I started back last year June.  I stopped again in October last year but that wasn't my decision – I was forced to stop.
Remember I have issues with my left hand too, so I always use an iPad app to type the majority of the posts and then clean up, add links etc on my laptop before I publish.
Well last year, the Blogspot app I was using kept crashing so I had to make some changes and so, here we are. I say all that to say that I have no plans to stop again.
This time, I'm here to stay.