I've been struggling with this post for a while.
Travelling (at times) has changed for me.
I've talked about my diminished ability to hold my pee and my visiting the porcelain goddess just because there's one that I don't mind using, not necessarily because I have to go.
These days when I'm heading somewhere on a plane, I ask for an aisle chair (the chair they use to roll u thru the plane aisle to take u directly to your row). Usually by the time I get ready at home, get to the airport, go thru security, pee (I always go before boarding a flight) and wait by the gate, I won't trust myself to walk to my seat, so to avoid any drama, I request the chair. Most times when I reach where I going, I'm relaxed (and want to stretch) so I'll walk off (also depends on which row I'm in). The other thing I must do is sit in a window seat.  This is what will happen if I don't. Someone in my row will need to pee and ask me to pass.  I'll say sure and makes moves to get up for them to pass. It will not happen the first time I try (just cuz that's how things happen with me) and then the more I try, the less movement will actually occur until I'll be so embarrassed because eventually said person will need to climb over me to get by (u see,  the more anxious I get, the more my body works against me).  That said, I sit in a window seat so I am never in anyone's way and the only conversation I may have to have is to ask someone to pass my bag from the overhead bin when it's time to leave.
Additionally, now that I use a walker, I don't travel with any walking aides except the scooter – it's less hassle to rent a walker (yes, that's a possibility) when I reach where I going or I actually have a walker in some places I go regularly enuf.  Then, what's the one thing u always have to be prepared for on a plane? Turbulence – it's a given for most plane rides right?  so…
here we have Stacey's Recipe for Disaster/Embarrassment:
1 need to pee
1 absence of a walking aide
1 wave of turbulence
Reminders: I will have no cane/walker and I will be sitting in a window seat (which means 2 people will have to move to let me out and walking thru a plane row is not an easy task for me)
…I had to make a tough decision.  I had to figure out how to avoid that recipe at all costs.  the only thing that came to mind was adult pampers.  I've talked about MS's ability to strip away one's dignity before…I guess this is one way to avoid that.
what is the alternative? not wear them and fall down in the aisles/go on myself and/or the plane seat (I shudder to think).
what's more embarrassing? wearing Depends or having to tell an air hostess that I had an accident in my seat?
I bit the bullet.  Nowadays if a trip is going to last more than 2 hours, I wear Depends. Getting up and walking to the plane lavatory is out and eh no way in hell that I'll be holding anything for 2+ hours.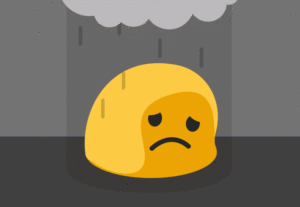 It sucks and I don't like it but it's one of those necessary evils that I must contend with.  I don't completely trust the things so I actually only drink bare minimum from about 3 days before I have to travel – that way I don't even need to use them.
anyhoo, it is what it is I guess…just one more way of making adjustments to deal with my wretched disease and not allowing it to get the better of me because then I'll go nowhere!